WANTED: DaVinci F8029 Ivory/Multi Gown
I`m looking for a DaVinci #F8029 Ivory/Multi Gown in size 10, either new or used, for under $500. I love this dress but can`t afford to pay the list price of $830.
My wedding is in September, so I need the dress by mid-summer so I`ll have time for alterations.
Thanks!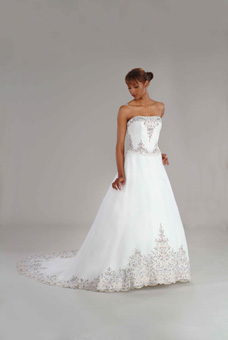 Posted by Emily; updated 03/30/06
Reply
I am a distributor for a wedding dress designer and we can make you an inspired gown that would look just like the original designer gown.
We use all the same lush fabrics as the original designer gown
WHOLESALE pricing
NO deposit required
Photos and REFERENCES available
Click on our link for more information
Inspiredcouture@yahoo.com
Visit our page for more info: Inspired Couture
Posted by Kelly; updated 03/30/06